Do You Need Your Pool Resurfaced?
Your pool is more than a cool getaway during the blazing hot Cape Coral summer. It's where you unwind after a hectic week at work. It's where your kids build lasting memories in the house they grew up in. It's where the family comes together to simply have fun. Pool Resurfacing Cape Coral is here to help get you back where you belong.
If your pool is showing signs of decay or neglect, let us help restore it to the beautiful family centerpiece it's meant to be.
As the leading pool services company in Cape Coral, FL we offer a variety of pool services that cover any solution you might need, from resurfacing and individual repairs, down to routine cleaning and maintenance. Call us today to speak with an expert for an in-depth consultation and get back to enjoying yourself!
Pool Resurfacing Cape Coral is our specialty, but we also excel at fixing broken tiles, drains, pumps, screen enclosures, hand rails and decks.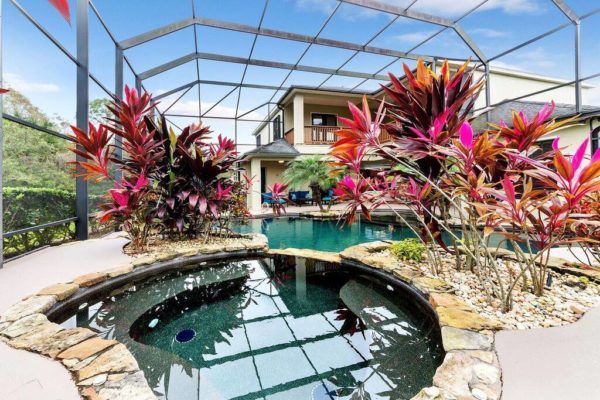 Here are the most common questions (and answers) about our Cape Coral, Florida Pool Resurfacing, deck repair, repainting and remodeling services:
What all do you do?
When it comes to pools, a better question is: What don't we do?  But here's why most people call us – for pool design, installation, resurfacing, plans, kits, ideas, consultation, new builds, accessories, repairs, touch ups, bonding, coating, cool deck coatings, landscaping, drains, drain covers, drain channels, trench drains, non-slip flooring, epoxy, expansion joints, overlay, sealer, repainting, remodeling, cleaning, and even removing old deck… and to get quotes and repair costs on all the above.
Where do you do it?
Cape Coral, Fort Myers, Sanibel Island, Fort Myers Beach, Bonita Springs, Boca Grande, Pine Island, Port Charlotte, Punta Gorda, Englewood, Cape Haze, Placida, Captiva, Napes, Lehigh Acres, Estero, and more. Give us a call with your address and we will happily discuss your pool resurfacing needs with you.
How long is this going to take?
It depends on what job we are doing for you. Give us a call and we can give you a free estimate.
How much is this going to cost?
It'll depend on the size and scope of your project. Contact us and we will come out and give you a free quote. No strings attached. Call our scheduler to book a day and time that works best for you.
Whats the next step?
Call us and schedule a free estimate. Or you can email us if that works better for you.
We do Pool Resurfacing Cape Coral!
To say we take pride in our work would be an understatement.
We take "blah," beat up, cracked, discolored and outdated pool decking and turn it into beautiful, flawless, functional and durable pool decking.
So… whether you own a home or hotel; whether your pool's still in design phase or 20 years old; we'd be honored to handle it start to finish for you.
(941)212-2424